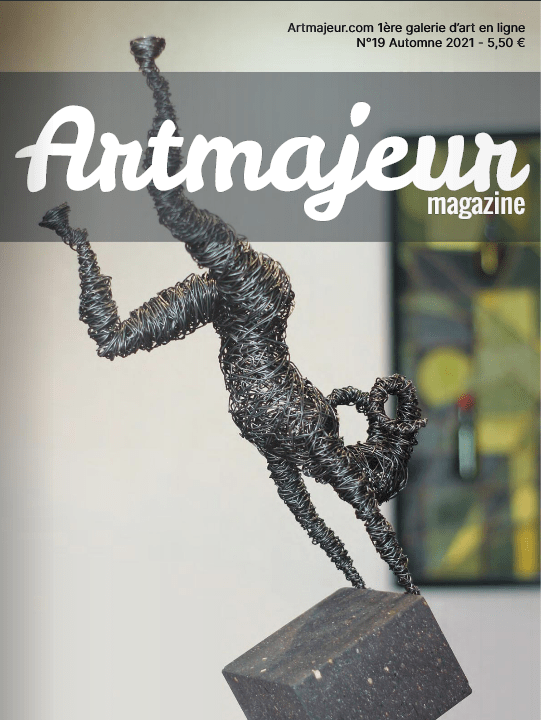 Artmajeur Magazine N°19, automne 2021.
Publié en octobre 2021, par le rédacteur de publication Nicolas Sarrazin.
Un grand Merci à toute l'équipe de rédaction, pour cette mise en avant de mon travail, et ce portrait d'artiste !

Vous pouvez lire l'article et retrouvez les oeuvres sur la galerie en ligne Artmajeur.

Cliquez sur le lien ci-dessous pour lire le magazine :

https://www.artmajeur.com/fr/magazine
Artmajeur Magazine N°19, automn 2021.
Publied in october 2021, by the editor Nicolas Sarrazin.
A big thank you to the entire editorial team, for this highlight of my work and artist portrait.

You can read the article and find the works on the online gallery Artmajeur.
Follow the link to read the magazine :

https://www.artmajeur.com/fr/magazine