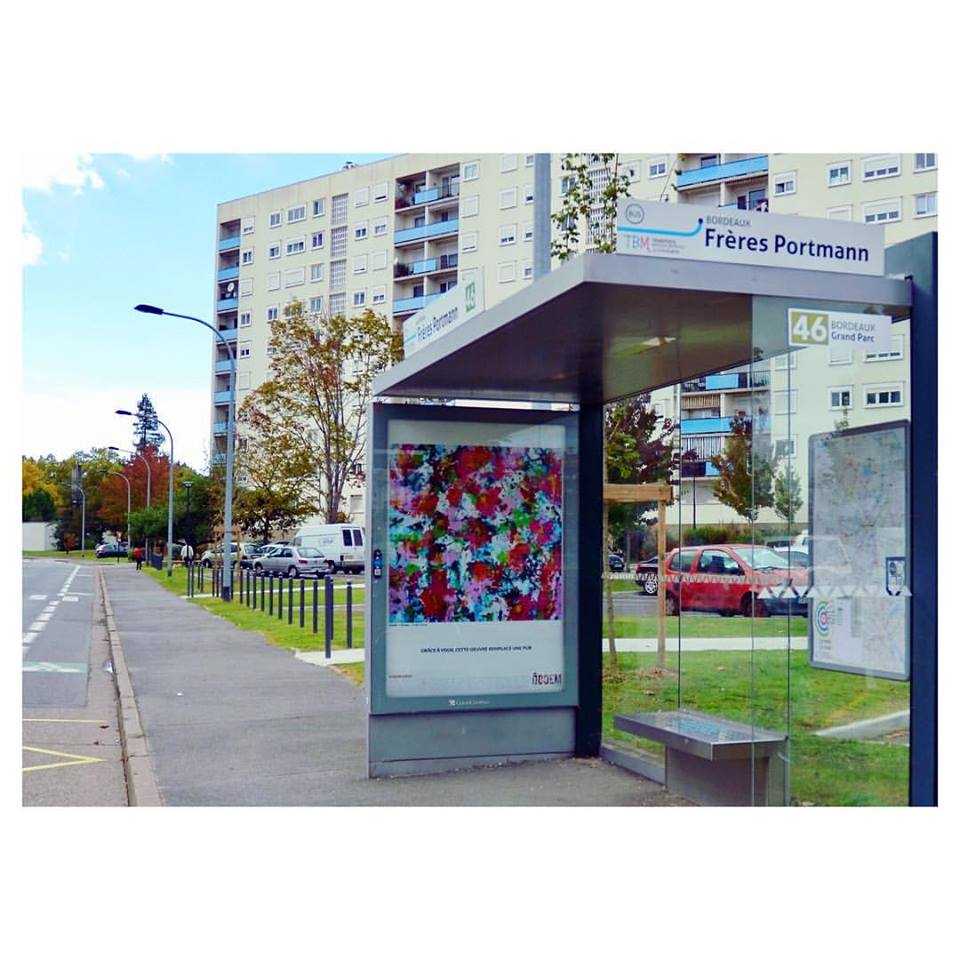 Oboem affiche l'art  !
Exposition du 18 au 25 octobre 2017
Exposition des affiches d'art, avec tous les artistes participants dans les rues de Bordeaux, "abris-bus", "sucettes"
Voici l'affiche avec l'oeuvre "Tropika Dream" sur les emplacements publicitaires.
Le plan des affiches à découvrir dans Bordeaux.
/ Oboem post art !
Exhibition 18 > 25 october 2017
Exhibition of the posters of all the artists participating in Bordeaux city (France)
Here the post with the work " Tropika Dream " on advertising spaces.
Le city plan where you can find the posters.
Plan des affiches dans Bordeaux
Tropika Dream reproduction